" Travel Guide of Nepal "
Overshadowed by two large countries, India and China, a landlocked country, Nepal is a land of miscellany with magnificent Himalayan mountains, vast and icy glaciers, rich green vegetation, ancient history, exquisite monuments, and exotic wildlife sanctuaries. It is home to eight of the world's ten highest peaks and the famous Mount Everest, standing tall at 8,848 m above sea level, looks benevolently down at this country. Nepal is a paradise for mountaineers, rock climbers, trekkers, or any person who is in pursuit of thrilling adventurous activities.

Besides the above, it is not all about adventure; it also includes a memorable journey to a vast array of temples, monasteries, spiritual sites, ancient architectural buildings, magnificent jungle safaris, paragliding, bird watching, canoeing, kayaking, boating, fishing, mountain flights and biking, and so on. Indeed a country needs to be experienced.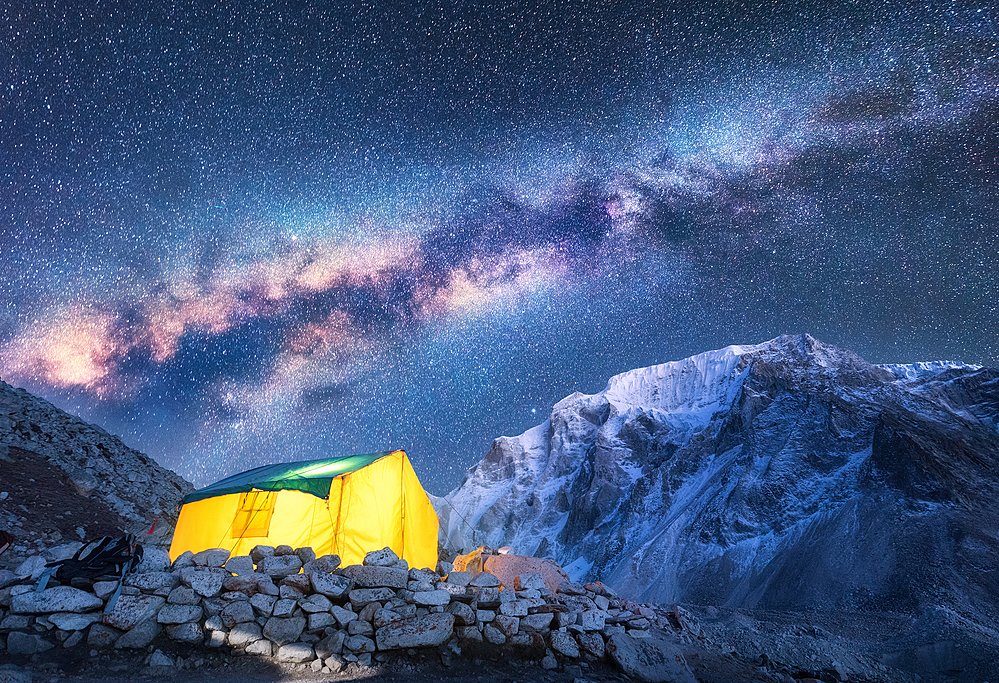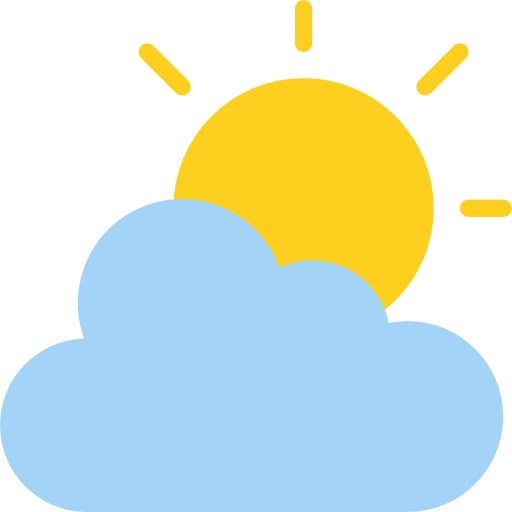 Weather and Climate
Nepal's climate varies with its topography. It ranges from tropical to alpine depending upon the altitude. The Terai region which lies in the tropical southern part of the country, for instance, h...
read more
Nepal's climate varies with its topography. It ranges from tropical to alpine depending upon the altitude. The Terai region which lies in the tropical southern part of the country, for instance, has a hot & humid climate. The mid-land regions are pleasant almost all year around although winter nights are cool. The northern mountain region, around an altitude above 3353 m has an alpine climate with a considerably lower temperature in winter as can be expected.
The valley of Kathmandu has a pleasant equable climate with average summer and winter temperatures.
Nepal has four major seasons.
Winter (December-February)
Spring (March-May)
Summer (June-August)
Autumn (September-November)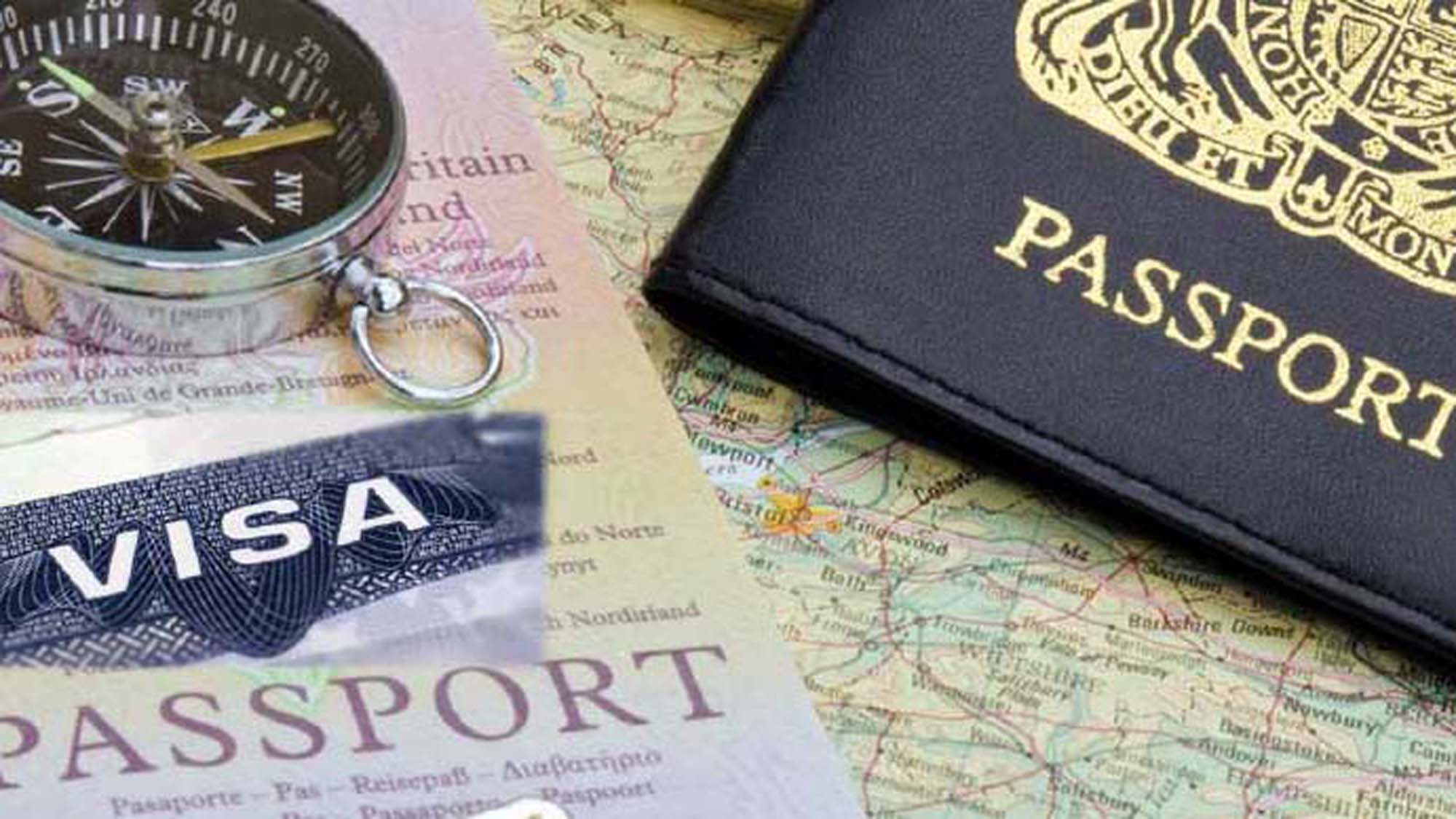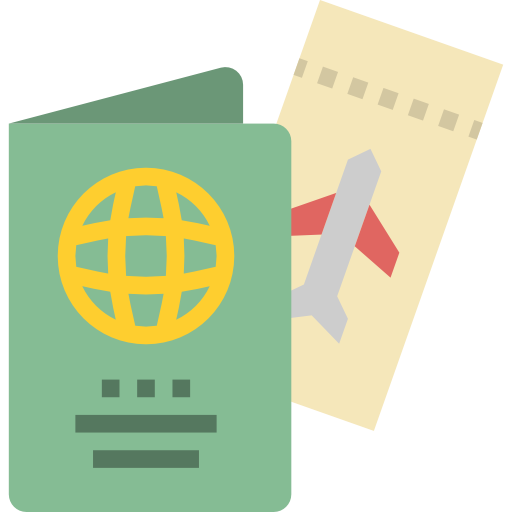 Visa & Travel Permit
Nepal Visa can be obtained upon arrival at Nepal Airport. Immigration needed a valid passport and one passport size photo with a light background. Immigration Department has not specified the size ...
read more
Nepal Visa can be obtained upon arrival at Nepal Airport.
Immigration needed a valid passport and one passport size photo with a light background. Immigration Department has not specified the size of the passport-size photo. Visa can be obtained only through payment of cash in the following currency: Euro, Swiss, Franc, Pound Sterling, US dollar, Australian dollar, Canadian dollar, Hong-Kong dollar, Singapore dollar and Japanese Yen.
Credit Card, Indian currency or Nepalese currency are not accepted for payment of Visa fee.
Nationals of some of the countries will not get visa on arrival at the immigration entry points of Nepal.Those countries are: Nigeria, Ghana, Zimbabwe, Swaziland, Cameroon, Somalia, Liberia, Ethiopia, Iraq, Palestine, Afghanistan. They need to obtain visa from Nepalese Embassies or Diplomatic Missions in their respective countries prior to their visit to Nepal.
Officials from China, Brazil, Russia and Thailand do not need Entry Visa based on reciprocal visa waiver Agreement
Visa Information abourt Nepal:
Tourist Visa
Visa facility

Duration

Fees

( In Usd or equivalent convertible currency)

Multiple Entry

15 Days

USD 30

Multiple Entry

30 days

USD 50

Multiple Entry

90 Days

USD 125
B. Gratis (Free) Visa
Gratis Visa is issued free of cost in case of following categories of Visa applicants: ... Up to 30 days for SAARC Citizen (except Afghanistan) visiting Nepal for the first time in a given visa Year. Afghan citizen are eligible for Gratis Visa on Arrival only upon the recommendation of Department of Immigration.
Visa for Indian Nationals :
Indian nationals do not require visa to enter into Nepal. However, any one of the valid identity cards with photo needed at the entry point.
Valid passport.
Driving license with photo.
Photo Identity card issued by Government Agency.
Ration Card with Photo.
Election commission card with photo.
Identity card issued by Embassy of India in Kathmandu.
Identitity Card with Photo issued by Sub-Divisional Magistrate or any other official above his rank.
C. Tourist Visa Extension
Visa extension fee for 15 days or less is US $ 30 or equivalent convertible currency and visa extension fee for more than 15 days is US$ 3 per day for subsequent extended days.
Tourist visa can be extended for a maximum period of 150 days in a single visa year (January – December).
D. Transit Visa
Transit visa for one day can be obtained from Nepal's immigration offices at the entry points upon the production of departure flight ticket via Tribhuvan International Airport in Nepal, by paying US $ 5 or equivalent convertible currency.
Note:
Tourist entry visa can be obtained from Royal Nepalese Embassy or Consulate or other mission offices or any entry points of Nepal.
E. Trek Permit
A foreigner intending to trek in any part of the Kingdom of Nepal shall have to obtain a trekking permit from the Department of Immigration, Bhrikuti Mandap, and permits are issued for trekking in any part of the country except in areas restricted for the foreigners by the government regulation.

Trekking permit is not essential for the general trekking areas such as the Everest, the Annapurna and the Langtang.
Note: Trekking to Dolpa, Kanchenjunga, Makalu and Upper Mustang can be undertaken through registered trekking agencies only.


Trekking permit should be obtained for the following places:
Lower Dolpa and Kanchenjunga
Manaslu
Humla
Upper Mustang and Upper Dolpa

Government of Nepal has introduced following Trekking Permit Fee in Controlled Areas as follows:
Upper Mustang and Upper Dolpo region (for first 10 days): US$ 500 or equivalent foreign currency per person.
Additional days: US$ 50 or equivalent foreign currency per person per day.
Manaslu region (for a week): US $ 70 per person (September to November)
Additional days: US $ 10 per person per day (September to November)
Manaslu region (for a week): US $ 50 per person (December to August)
Additional days: US $ 7 per person per day (December to August)
Humla region (Simikot-Yari): US $ 50 per person per week
Additional days: US $ 7 per person per day
Kanchanjunga, Lower Dolpa and Gaurishankar and Lamabagar region: US $ 10 per person per week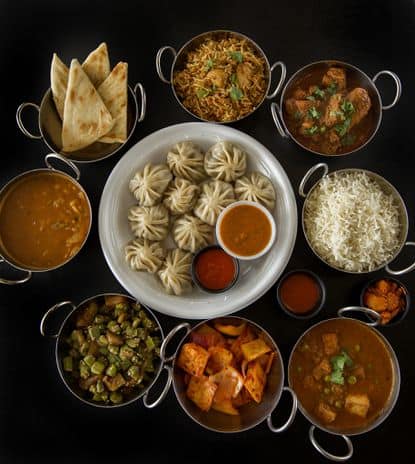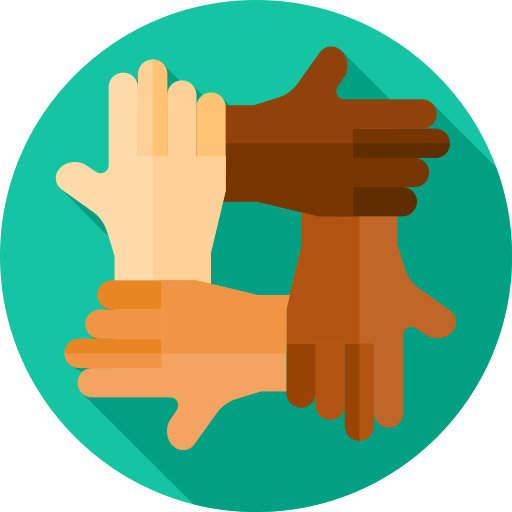 Culture, Cusine and Clothing
Culture: People: Nepal has a composite population stemming from various racial and ethnic communities. It has been a melting pot of diverse linguistic and ethnic groups with population 25 mi...
read more
Culture, Cusine and Clothing
Culture:
People:
Nepal has a composite population stemming from various racial and ethnic communities. It has been a melting pot of diverse linguistic and ethnic groups with population 25 million living in different regions, wearing different costumes and speaking different languages and dialects the people belong to multi-ethnic groups, ranging from the Indo-Aryan to Mongoloid. The Himalayan and central hilly regions are mostly inhabited by the people of the Tibeto-Burman stock while the people inhabiting the Terai lowlands may be grouped under the Indo-Aryan category. The people live under quite diverse geographic conditions, from low land in the south, northwards through the middle hills and valleys to the high himalayan alpine areas.
Religion:
Hinduism and Buddhism constitute two major religions in Nepal. A remarkable feature of Nepal is the religious homogeneity what exists, particularly between the Hindu and Buddhist communities. Apart from the Hindus and Buddhists, Muslim forms the third largest religious group.
History:
Nepal has a long glorious history. Its civilization can be traced back to thousand of years before the birth of Christ. For centuries, the kingdom of Nepal was divided into many principalities (Chaubise States). Kirantas ruled in the east, the Newars in the Kathmandu Valley, while Gurungs and Magars had their domain the mid-west. The Kirantas were said to have ruled their territories from 300 B.C. During the rule of Kirantas, Ashoks bulild a pillar at Lumbini in memory of Lord Buddha.
The Kirats were followed by the Lichchhavis whose descendants today are believed to be the Newars of the Kathmandu Valley. During this period, art thrived in Nepal and many of the beautiful woodcarvings and sculptures that are found in the country belong to this era. With the end of the Lichchhavi dynasty, Malla kings came to power in 1200 AD and they also contributed tremendously to Nepal's art and culture. However, after almost 600 years of rule, the kings were not united among themselves and during the late 18th century, after 1768 A.D. Prithvi Narayan Shah, King of Gorkha, conquered Kathmandu and united Nepal into one kingdom. Seeing the British threat, European missionaries were dismissed and Nepal remained in isolation for more than 100 years. In the mid 19th Century Jung Bahadur Rana became the first Prime Minister of Nepal.
Art and Culture:
There is perhaps no country in the world except Nepal where traditional architecture, painting and sculpture have been well preserved for 1500 years. The exquisite medieval art and architecture of the Kathmandu valley vividly reflects the artistic ingenuity and the religious tradition of the people. To better understand the deep and complex roots of Nepalese culture, it is necessary to visit the monuments and religious shrines.
Customs:
The diversity in Nepal in terms of ethnicity again makes room for various sets of customs. Most of these customs go back to the Hindu, Buddhist or other religious traditions. Among them, the rules of marriage are particularly interesting. Traditional marriages call for deals arranged by parents after the boy or girl come of age.
Nepalis do not eat beef. There are several reasons for this, one being that the Hindus worship cow. Cow is also the national animal of Nepal. Another interesting concept among Nepalis is division of pure and impure. "Jutho" referring to food or material touched by another's mouth directly or indirectly, is considered impure by Nepalis. Nepalis consider cow dung to be pure for cleansing purposes. During menstruation women are considered impure and hence, are kept in seclusion until their fourth day purification bath. Nepal is a patriarchal society. Men usually go out to work while women are homemakers. However, in cities, roles can differ. Most Nepalis abide by the caste system in living habits and marriage. Rural Nepal is mostly agrarian, while some aspects of urban life carry glitz and glamour of the ultra-modern world.
Food:
Nepal does not have a distinct cooking style. However, food habits differ depending on the region. Nepali food has been influenced by Indian and Tibetan styles of cooking. Authentic Nepali taste is found in Newari and Thakai cuisines. Most Nepalis do not use cutlery but eat with their right hand. The regular Nepali meal is dal (lentil soup), bhat (boiled rice) and tarkari (curried vegetables), often accompanied by achar (pickle). Curried meat is very popular, but is saved for special occasions, as it is relatively more expensive. Momos (steamed or fried dumplings) deserve a mention as one of the most popular snacks among Nepalis. Rotis (flat bread) and dhedo (boiled flour) also make meals in some homes.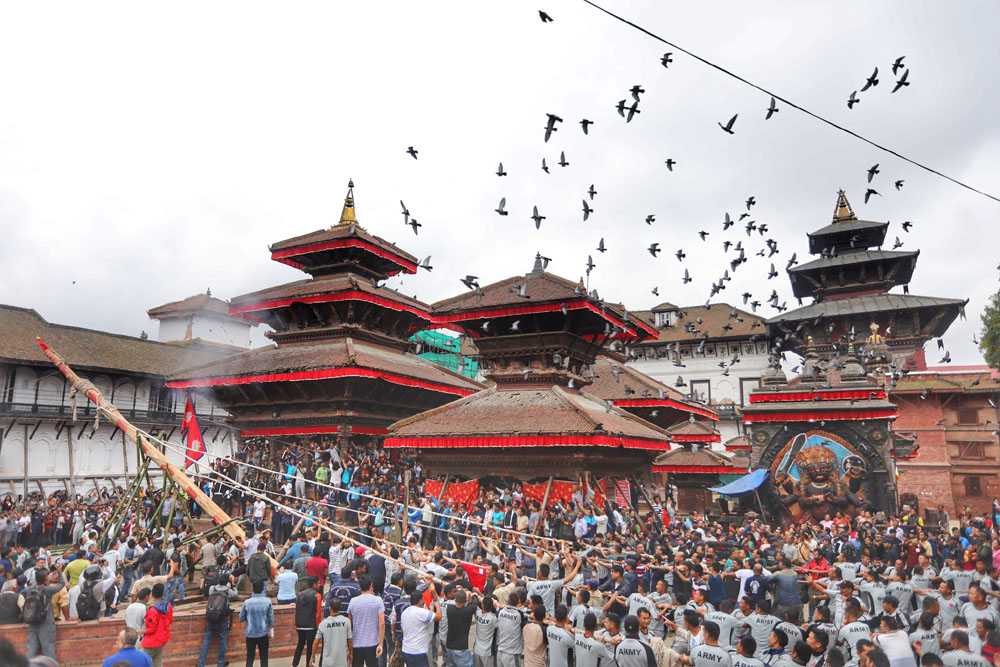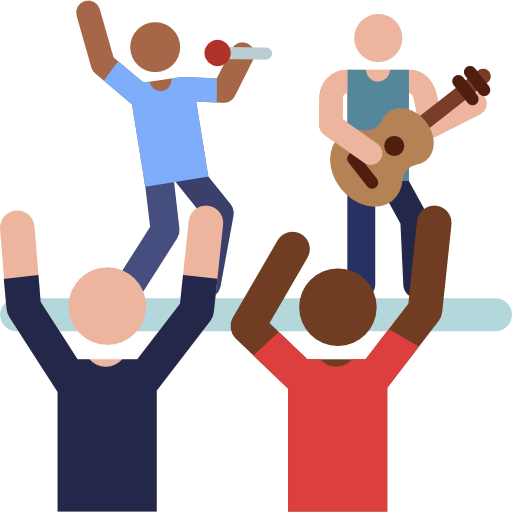 Major Festivals
Indra Jatra Like Gai Jatra, this also heralds a week of religious and cultural festivity in Kathmandu. There are several faces of this festival. On the night, when this festival begins,...
read more
Indra Jatra
Like Gai Jatra, this also heralds a week of religious and cultural festivity in Kathmandu. There are several faces of this festival. On the night, when this festival begins, members of the family in which death has taken place within one year, go around the town limits of Kathmandu burning incense and putting lamps along the route.
The same morning, a tall wooden pole representing the statue of Indra and large wooden masks of Bhairav are put on display in the bazar. Several groups of religious dances like the Devinaach, Bhairava and Bhakku as well as Mahankalinach come into life during this week. The week also commences with pulling of chariot of Ganesh, Bhairav and Kumari in Kathmandu. On this historical day, King Prithvi Narayan Shah made a victorious march with his troops into the town and ascended the throne of Kantipur the old name of Kathmandu displacing the Malla King Jaya Prakash Malla.
Bada Dashain (Vijaya Dashami) or Durga Puja
It is truly the national festival of Nepal. Every Nepali is stirred by the prospects of joy that this festival is supposed to bring with it. The change of mood is also induced psychologically by the turn of autumn season after a long spell of monsoon, introducing clear and brilliant days, an azure blue sky and a green carpet of fields, the climate is also just ideal at this time, it is neither too cold nor too warm. The Nepalese cherish their Dashain as time for eating well and dressing well. Each house sets up a shrine to worship the Goddess at this time. Barley seeds are planted on the first day in every household and nurtured for nine days. During this period, Goddess Durga Bhawani is worshipped and offered a lot of blood sacrifices. Buffaloes, goats, chickens and ducks are killed by the thousands at the temples at military posts and in every household. One of the main centers that witnesses the animal sacrifice in a large scale at this time is the Hanuman Dhoka Palace on the ninth day. On the concluding day of the festival called the Tika, the elders of the family give Tika to their junior members and to other relatives who may also come to seek their blessings. The fresh shoots of the barleys are also given. Family feasting and feting of guests is a common practice at this time.
Tihar
This festival lasts for five days and is marked by worship to different animals such as crow, the dog and the cow, five various days. The most important day is Laxmi Puja. The most endearing sight of this festival is presented by the illumination of the entire town with rows of tiny flickering lamps on Laxmi Puja. In the evening of this day, the Goddess of Wealth, Laxmi, is worshipped at every household and it is on her welcome that myriad of lamps are burnt. On the fifth day, sisters show their affection towards their brothers with puja and feed them with delectable food. They pray for their brothers' long life to Yama, the Hindu God of death.
Bala Chaturdasi
For one year after the death, the soul of the dead wanders around awaiting entrance to the under world and it is the inescapable duty of living relatives to provide it with substance, comfort and peace once or twice each year and Bala Chaturdasi is one of them. The relatives pay homage to Pashupatinath and offer grains while taking a round of the temple.
Prithvi Jayanti
The day is celebrated as the birth anniversary of the great conqueror of Nepal, the first Shah King of United Nepal. The great festivity celebrates particularly around the bronze life statue of the great monarch in front of the magnificient unique Lion Palace, "Singha Durbar", in Kathmandu. On that day, a large procession will be marching in its front with a big life size photo of the King Prithvi Narayan Shah in a well-decorated chariot from Basantapur in the ancient Royal Palace square and ends in front of Lion Palace. On the same day evening, the ritual bath of White Machendra takes place at Kel Tole, Kathmandu.
Magh Sankranti
A Sanskriti signifies the first day of any month in the Nepali calendar year. The first day of the month of Magh which falls in January is sacred day in Nepal because the sun, on this day, is believed to be astrologically in a good position. It starts on its northward journey in its heavenly course on this day, thus announcing the commencement of the Uttarayana. In the Nepalese belief this day marks the division of the Winter and Summer Solstics. Bathing in rivers is prescribed from this day especially at the river confluence and feasting with rich foods of special preparation is common in the family.
Madhav Narayan Mela
A religious procession of the devotees fasting for a month ago with a silver statue of Lord Vishnu to Aryaghat, Pashupati, Deopatan, Kathmandu. Thousands of people get together there to take holy bath in the Bagmati river at the time of the submergence of the statue of Lord Vishnu in the Bagmati.
Basanta Panchami
On this day, Nepalese people bid farewell to the winter season and look forward to the spring season. Most of the people of Nepal worship Goddess of learning called "SARASWATI". The people of Kathmandu valley go to a little shrine near Swayambhunath to worship this Goddess.
Maha Shivaratri
This is the most famous and celebrated festival of Nepal which attracts large crowds from far flung places both in India and Nepal. The festival is considered in honour of Lord Shiva. It is observed by bathing and holding of a religious fast. All Shiva shrines become the places of visit for "Darshan", but, the greatest attraction of all is held by the temple of Pashupatinath in Kathmandu. One gets to see thousands of Hindu devotees coming to visit the temple of Pashupati. Among them are a large number of Sadhus and naked ascetics. Many people like to keep awake for the whole night keeping vigilance over an oil lamp burnt to please Lord Shiva. Children are seen keeping awake similarly over a bonfire in many localities. In the afternoon, an official function is held to celebrate this festival at Tundikhel. The Royal Nepal Army organizes a show in which series of gun fire are sounded. The ceremony is witnessed by His Majesty the King.
Fagu Purnima
This is known as Holi. Holi is the festival of colours. It is observed for eight days just before the full moon of Phalgun and during this time, people indulge in colour throwing at each other. This festival does not have any religious flavour as it is practised in hills of Nepal. Nevertheless, the festival has got some official status because the colour festival is always heralded by the sticking of a wooden pole with colourful streamers beside the old Royal Palace at Basantapur by the arrangements of the Government Religious Endowment Office.
Ghoda Jatra
The festival has two sides of its celebration. Its cultural side involves the Newars of Kathmandu who celebrate it for several days, the idols of the Gods of many localities are taken in a procession in their area in portable chariots. Every household will be feasting at this time. A demon called "Gurumapa" is also propitiated at Tundikhel. The other aspects of the festival is provided by the function organized by the Royal Nepalese Army at Tundikhel in the afternoon of the main day. Horse race and acrobatic shows are presented at this time in which His Majesty the King will be present. A meeting of Kumari, Bhadrakali, Kankeshori and Bhairab at Asan on the second day of the main celebration is another highlight of the festival.
Seto Machhendranath Jatra
n this day, a popular festival held in honour of the white Machhendranath who is actually the Padmapani Lokeswara whose permanent shrine is situated at Matsyendra Bahal in Kel Tole in the middle of the bazaar in Kathmandu. A huge chariot of wood supported on four large wheel and carrying tall spire covered with green foilage is made ready for receiving the image of the divinity on this occasion and for dragging in the old town. There is such a spontaneous and heavy turnout of the devotees to pay homage to this God who is also said to be "Embodiment of Compassion" at this time.Ram Navami This day celebrates the birth of Ram one of the incarnations of Lord Vishnu, a prominent Hindu God. Religious fast is observed and worship is offered to Lord Rama. A special celebration takes place at Janakpur temple of Rama and Janaki on this day.
Bisket Jatra- The Nepalese New Year's Day
On this day, a popular festival takes place in the 3rd city of Kathmandu valley, Bhaktapur where a gigantic pole installed with two long flags hanged on the top will be laid down (rooted out) in a great pomp and show. This will last for a week and many chariot festivals of Gods and Goddesses will be celebrated with open joys and cheers.
Rato Machhendranath Jatra
This festival is the biggest socio-cultural event for the town of Patan. It begins with the chariot journeys of the most widely venerated deity of the Nepal Valley who resides in his twin shrines of Patan and Bungamati. His popular name is Bunga Deo, but, non-Newars call him also by the name of Red Machhendranath. The wheeled chariot is prepared at Pulchowk and pulled through the town of Patan in several stages until several months later, it reaches Jawalakhel for the final celebration of this festival called the Bhoto Dekhaune. The two Machhendranath of Patan and Kathmandu form part of same cult of Avalokiteswara in the Mahayana religion.
Buddha Jayanti
This day which falls on the full moon day of the month of Baisakh is celebrated to commemorate the birth attainment of enlightenment and the death of Gautam Buddha, the founder preacher of Buddhism more than 2500 years ago. Prayers are sung and worship is offered by the Buddhists in leading Buddhist shrines throughout the country including Lumbini in the Rupandehi district, the birth place of Lord Buddha. There is a great fare held at Lumbini on this day.
Janai Purnima (Raksha Bandhan)
The full moon of the month of Shrawan, the day when this festival is observed is considered sacred all over Nepal. However, the most widely accepted mode of celebration is that, on this day all the twice-born caster take ritual bath and they change their sacred thread. Everyone gets strings of thread on his wrist from the Brahmins, a protective mark for the whole year. This day is also held sacred for bathing in Gosainkunda.
One can also see a paegentry of the Jhankris attired in their traditional costume as they come to bathe at Kumbheshwor at Patan. These Jhankris also visit the temple of Kailinchowk Bhagwati in Dolkha district where they go to bet their healing powers as they are the traditional healers of the Nepalese villages.
Gai Jatra (The Cow Festival)
In this festival, teen-aged boys dressed up as cows, parade the streets of the town. This costume springs from the belief that cows help the members of the family who died within that year to travel to heaven smoothly. Some are also dressed up as an ascetic or a fool for achieving the same objective for their dead family members. Groups of mimics improvise short satirical enactment on the current social scenes of the town for the entertainment of the public. The week beginning from Janai Purnima actually unfolds a season of many good religious and cultural activities. All the Buddhist monasteries open their gates to the visitors to view their bronze sculptures and collections of painting for a week. At Patan, one observes the festival of Mataya at this time. The festivity of Gai Jatra itself lasts for a week enlivened by the performance of dance and drama in different localities of the town. The spirit of the old festival is being increasingly adapted by cultural centres, newspapers and magazines to fling humour and satire on the Nepalese Social and Political life.
Krishnashtami
The day is celebrated as the birth anniversary of Lord Krishna, one of the incarnations of Lord Vishnu. Religious fast is observed and Krishna's temple visited by the devotees on this day. A procession goes around the town displaying the pictures of Lord Krishna, a practice which was started in the recent years by a social organization known as Sanatan Dharma Sewa Samiti.
Teej
This is the festival for the ladies. On this day, the Nepalese women go to Shiva temple in colourful dresses to worship Lord Shiva. In Kathmandu Valley, they go to Pashupatinath and then worship Lord Shiva (Hindu God of Destruction) and whatever they wish that will be fulfilled.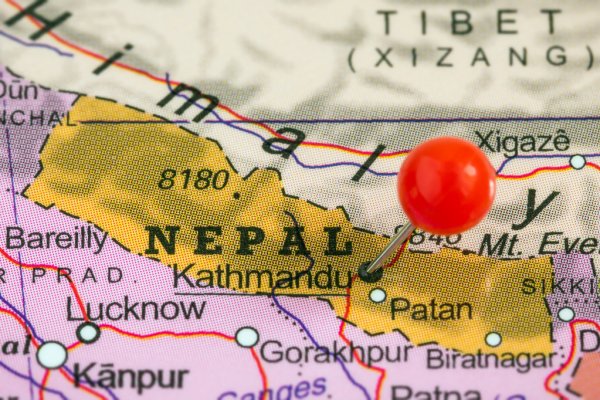 Getting to Nepal
Getting to Nepal By Air: Nepal Airlines is the national flag carrier of Nepal with flights to / from Delhi, Kuala Lumpur, Dubai, Bangkok, Doha and Hong Kong. Besides this many other international ...
read more
Getting to Nepal
By Air:
Nepal Airlines is the national flag carrier of Nepal with flights to / from Delhi, Kuala Lumpur, Dubai, Bangkok, Doha and Hong Kong. Besides this many other international airlines operating from / to Kathmandu.
By Land:
All visitors entering Nepal by land can enter through the following routes-Kakarbhitta, Birjung, Sunauli, Nepalgunj, Dhangadhi, Mahendranagar on the Nepal-India border and Kodari on the Nepal-China border. The overland tourists entering the Kingdom with their vehicles must possess an international carnet.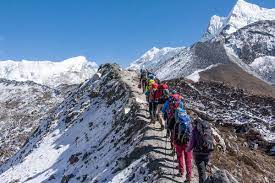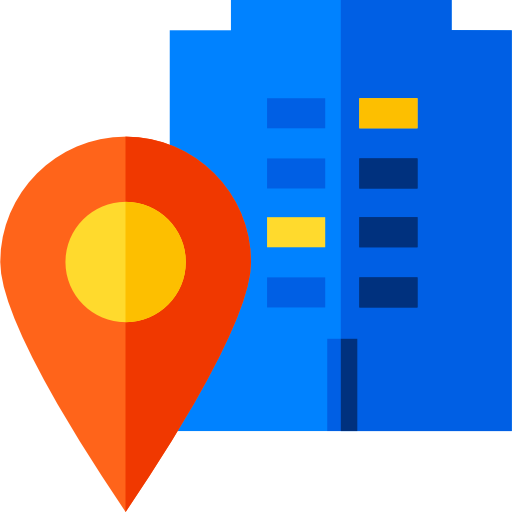 Best time to visit Nepal
The most ideal time to travel is listed under. Months Min/Max Temperature Season Travel season March-May ...
read more
The most ideal time to travel is listed under.
| | | | |
| --- | --- | --- | --- |
| Months | Min/Max Temperature | Season | Travel season |
| March-May | 8-28°C | Warm | Shoulder season |
| June-September | 19-27 °C | Sunny and hot days | Low season |
| October-November | 18-22°C | Slightly cooler | Peak tourist season |
| December-February | 3 to 19C | Cold winds | Paek tourist season |
Nepal in Autumn Season (October – November)
Temperature - The air temperature during the season of autumn fluctuates between 18°C and 22°C.
Weather: The earthy smell of autumn fills your senses as you take in the view of the clear, blue skies above you. Slightly cool winds knock at the door, suggesting the onset of the winter season. With the sun kissing your skin during the day and the cold snuggling next to you as night falls, Nepal in autumn is a comfortable affair. However, this season calls out to all the adventure enthusiasts out there who can never get enough of the greens. This is the best time to visit Nepal if you wish to hit the trails especially in the Everest and Annapurna areas.
Significant events: As the season of mellow fruitfulness covers the grass with a carpet of gold and red shades, tourism is at an all-time high. Caresses of cold winds greet your face in the morning preparing you for the winter season. This is the most suitable time for you to venture outdoors and acquaint yourself with the surroundings. However, this season comes with its own share of festivals and celebrations. The main highlight of this season is the eight-day-long Indra-Jatra festival, celebrated to show gratitude to Lord Indra for blessing them with rains. Celebrated in the month of September, locals dance around donning masks to the sound of loud drums and is one of the most cherished festivals of the Newari community. Another significant festival celebrated in the month of October is Dashain which is better known as Dashera in several other parts of India. Known as the harvest festival, this time of the year is all about family get togethers, exchanging gifts and distributing sweets. Dashain is recognised as the longest festival in Nepal, lasting over two weeks.
Why you should visit now: This time of the year is buzzing with activity with it being the peak season. If you want to witness the mighty mountains in all their glory, this season gives you a crystal-clear view of the same. Autumn is also home to a number of festivals and activities that brighten up Nepal post monsoon. The clear skies and pleasing weather give way to various trekking routes such as Upper Mustang, Everest and Annapurna regions as well as the Langtang region.
Things to know before the visit: Keep your eyes on the road while travelling as the rain gods bid goodbye, leaving the mid-hills of Kathmandu and Pokhara wet and slippery. Also, be mindful of the fact that landslides may block access to certain trekking routes. Hence, try to head to well established trails with reliable infrastructure such as in the Everest and Annapurna regions.
Tips: Since this is the peak season, ensure that your tickets are booked well in advance. Plan your activities and itinerary according to the weather. While you pack, make sure you include both warm and cool clothes as well as sunscreen and some glasses.
Nepal in Sprng (March - May)
Temperature: The air temperature during the season of spring ranges between 8°C and 28°C.
Weather: Nepal in Spring is all about blooming rhododendrons, comfortable weather and pristine lakes. Offering a bed of colours dotted with different shades, Nepal dons all kinds of moods in the spring season. This season also meets your outdoorsy demands and is a good time to trek along several trails. The mild chilly air during early spring is a remnant of the winter season. However, the weather gradually gets warmer as the season proceeds.
Significant events: Along with blossoming flora and a picture-perfect view of towering mountain peaks; Nepal in Spring offers a plethora of activities and festivals that lighten up the atmosphere. One such festival celebrated between the months of April to May is Buddha Jayanti. This is celebrated in lieu of Lord Gautam Buddha's birthday. Locals are clad in white attires and make their way to common viharas to observe the Buddhist Sutra. The highlight of this festival is the kheer that is prepared and served to narrate the story of Sujata who made this sweet milk porridge for Lord Buddha. Another festival that is celebrated is the Nepali New Year on April 14. Locals take to the streets with joyous dances, songs, parades and of course a lot of food! Quite a few traditional dances and sports are organised during this time of the year too.
Why you should visit now: With the season of spring awakening Nepal with its magnetic beauty and a riot of colours, this holiday destination is a dream during this time of the year. This is also a good time to engage in some hiking to satiate the adventurer in you. Take the Mardi Himal Trek with the starting point in Pokhara Kade. This trail is dotted with reliable tea houses and lodges where you can rest after a long day of adventure.
Things to know before the visit: Do not forget to check the weather reports before booking your tickets and accommodation. Since spring still borders the peak season, book your tickets well in advance. Book a hotel that is centrally located, accessible and has a central heating system since the nights could get chilly.
Tips: Do carry a lightweight jacket if you plan to travel in the beginning of the spring season. Carry summer clothes and a sunscreen and some shades in case you are travelling later in the season.
Nepal in Winter (December – February)
Temperature: The air temperature during the season of winter fluctuates between 3°C and 19°C.
Weather: The weather of Nepal in winter can best be described in two words – timeless beauty. With frozen streams and lakes while the rest of the country is bathed in sheets of white; time seems to stand still as winter arrives. The cold winds bite at your skin, sending a shiver down your spine, immediately making you reach out for that hot cup of tea or coffee. However, if you feel that a little cold never harmed anyone and wish to take up a challenge, try out the few winter treks frequented by tourists. You might also bump into a wild deer during this time!
Significant events: Not even the chilly winds or the teeth-chattering cold can dampen the spirit of Nepal. Winter in Nepal calls for an assortment of festivals and celebrations, attracting tourists from all over the globe. However, if you are a film enthusiast, you must head to the Kathmandu International Film Festival that takes place every December. Various aspects of mountain life are presented and celebrated as a part of the agenda of this festival. It comprises a diverse range of screenings, lectures and workshops.
Why you should visit now: If you would rather go for the road less travelled by, this is the best time to visit Nepal. The nature remains untouched by the rush of the tourists at this time of the year as you and your family remain undisturbed. There are also a number of treks such as the Ghorepani Trek and the Chisapani Nagarkot Trek, if you are up for a challenge.
Things to know before the visit: Do check for discounts that may be available at this time of the year since this is the off season. Plan your activities and itinerary keeping the weather in mind. Beware of frostbites and altitude sickness while travelling or trekking.
Tips: Carry woollens at all times to keep yourself warm as cold winds prevail in this region.
Nepal in Summer (June – September)
Temperature - The air temperature during the season of summer ranges between 19°C and 27°C.
Weather – The weather of summer in Nepal comprises humidity, regular rain showers with occasional thunderstorms. The frequent rain showers make Nepal look like a brand-new country, giving it an element of novelty.
Significant events – Along with the many options for sightseeing and trekking activities, Nepal in summer has a number of festivals and events in store for you. One such festival is the Janai-Purnima that celebrates love and purity. Rather similar to Raksha Bandhan, holy chants and prayers prevail during the Janai ceremony. Kwati- a traditional dish made from nine beans is prepared during this festival.
Why you should visit now – Being the off-season, this is the best time of the year to enjoy some peace and quiet with your family, away from the hustle bustle of the tourists. With it being less crowded, you could also enjoy longer hiking holidays in and around the Upper Mustang and Dolpo area.
Things to know before the visit – With the monsoon season also setting in, be mindful of the weather and the roads you travel by. The monsoon rains often bring landslides with them, hence keep that in mind before setting out for the day. Also, do watch out for discounts as you book tickets and accommodation.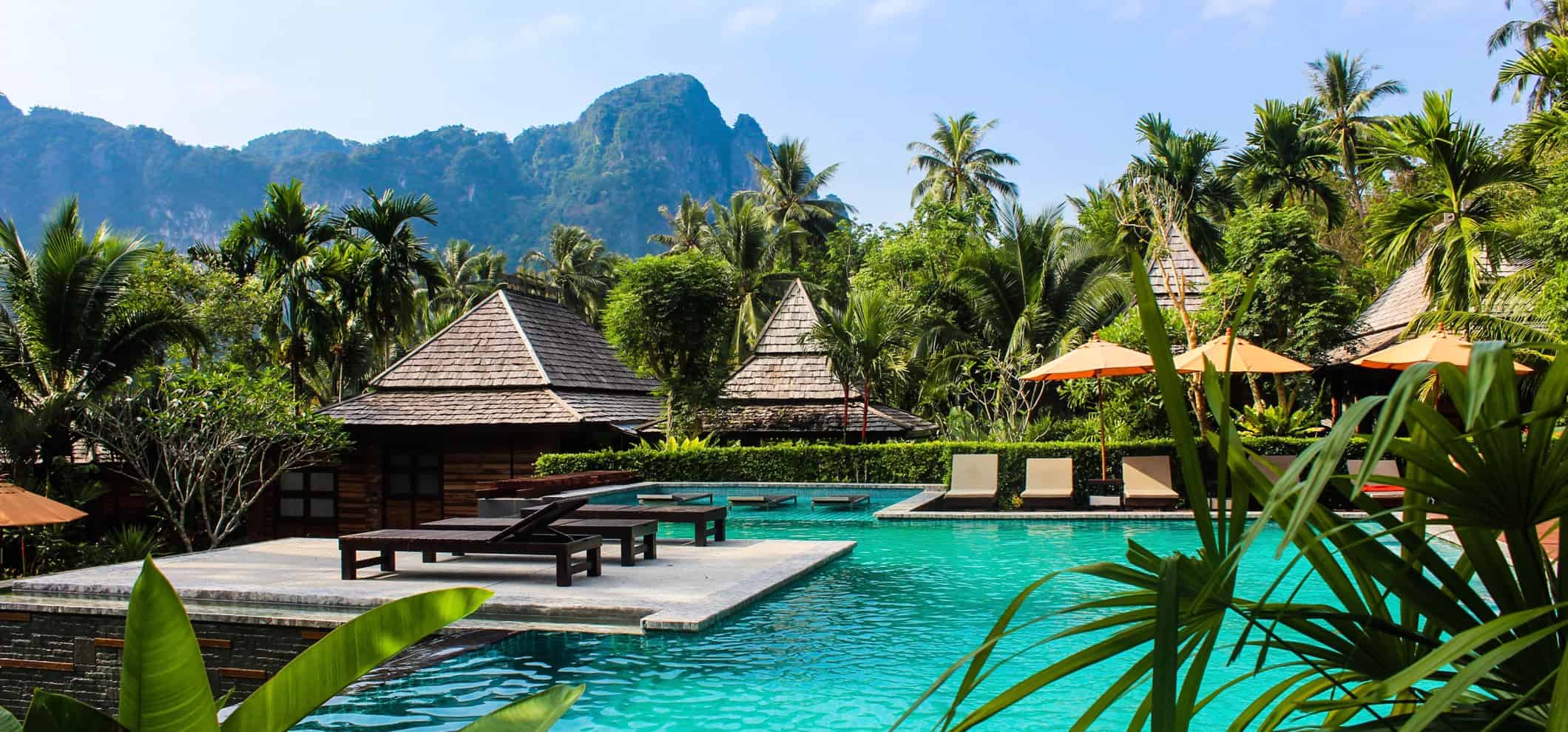 Accommodation
Accommodation units : you can easily find different price range hotels in every corner of India as per budget suitable for you. Various types of acco...
read more
Accommodation units :
you can easily find different price range hotels in every corner of India as per budget suitable for you.
Various types of accommodations as per the individual traveller budget are like -
Home Stay:
In remote areas like foothills of Himalayas or other states or remote areas , you have a choice of home stay, locals will offer you stay as cheap as possible per night and you can enjoy local food at incredibly low price and intermingle with the local family.
Motels, Resorts, Inns, Guesthouses.
Heritage Hotels
Very Old Havellies (Old houses or the palaces belonging to ancient time/kings/queens) are now converted into hotels by maintain their inheritance character and looks. One can have the feel like Maharaja or Maharani while staying at such palaces as well as heritage hotels.
3 Star/4 star/5 Star modern international standard hotels.
Luxury hotels and large Villa type properties are also there for high end luxury clients.
Beside above units of accommodation, India offers stays in Houseboats in Kashmir, Kerala and various cruises running on Indian rivers.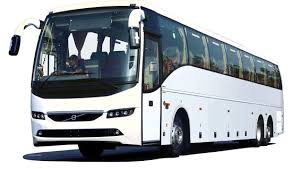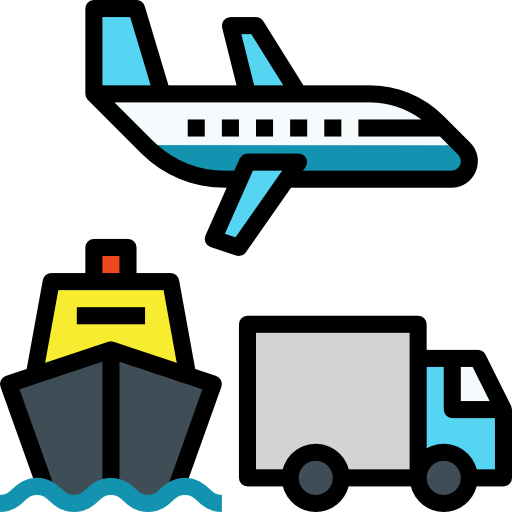 Transportation
Transport in India is available through all the means like any other country. Public transport is the primary mode of road transport for most of the Indian citizens, and India...
read more
Transport in India is available through all the means like any other country.
Public transport is the primary mode of road transport for most of the Indian citizens, and India's public transport systems are among the most heavily used.
Various mode of transport is used in India are:
Human/Animal powered like
Walking, Palanquins, Bullock carts/Horse carriages, Bicycles, Human-Pulled Rickshaws, Cycle Rikshaws.
Bus System , Motor Vehicles Like
Two Wheelers, Automobiles, Utility vehicles, Taxis, Pre-paid Taxis, Auto.
Rail network
India offers large rail network to its citizens as well as international tourists who wish to travel in style and luxury. Commuter Rail transport, Suburban Rail, Metro, Monorail, High speed rails like Shatabdi trains and Rajdhani trains connecting various destinations. Beside this many luxury tourist trains operates in India.
Airways
Air India is India's national flag carrier. IndiGo, Air India, SpiceJet and Go Air are the major carriers in order of their market share. These airlines connect more than 80 cities across India and also operate overseas routes.
Airports
he Airport Authority of India is the body that manages both the International Airports in India as well as the Domestic Airports in India.
Airports Authority of India (AAI) manages a total of 125 Airports, which includes 81 Domestic Airports, 11 International Airports, 25 Civil Enclaves at Defence Airfields and 08 Customs Airports. AAI is responsible for creating, maintaining, upgrading, and managing civil aviation infrastructure in India and works under the Ministry of Civil Aviation.
Ports and Shipping and Inland waterways are the other mode of transport used for various purposes.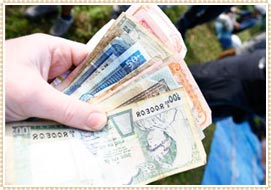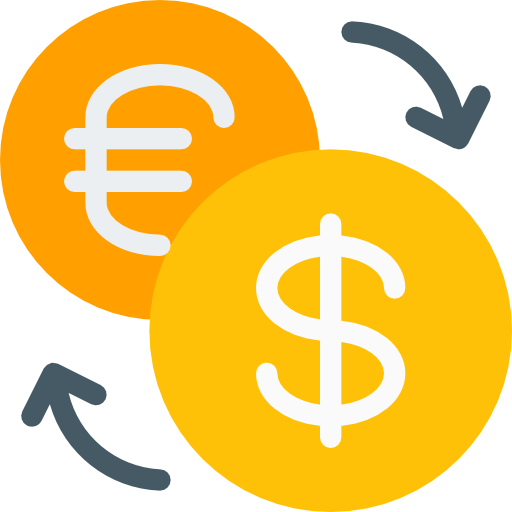 Currency
They are found in denominations of 1000, 500, 100, 50, 20, 10, 5, 2 and 1. Coins are found in denominations of 10, 25 and 50 paisa. One rupee equals 100 paisa. The overseas guests visiting Nepal, P...
read more
They are found in denominations of 1000, 500, 100, 50, 20, 10, 5, 2 and 1. Coins are found in denominations of 10, 25 and 50 paisa. One rupee equals 100 paisa.
The overseas guests visiting Nepal, Payment in hotels, travel agencies, and airlines can be made in foreign currency. Credit cards like American Express, Master and Visa are widely accepted at major hotels, shops, and restaurants. Remember to keep your Foreign Exchange Encashment Receipt while making foreign exchange payments or transferring foreign currency into Nepalese rupees. The receipts may be needed to change left-over Nepalese Rupees into hard currency before leaving the country. However, only 10 percent of the total amount may be converted by the bank. ATM is widely in use in Kathmandu.

Major banks, hotels, and the exchange counters at Tribhuvan Airport provide services for exchanging foreign currency.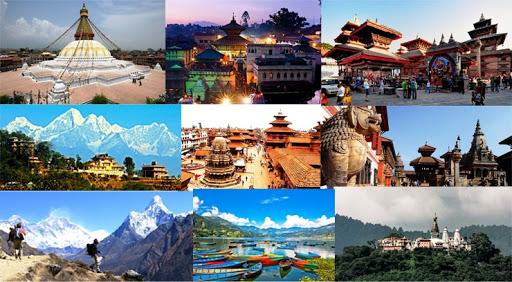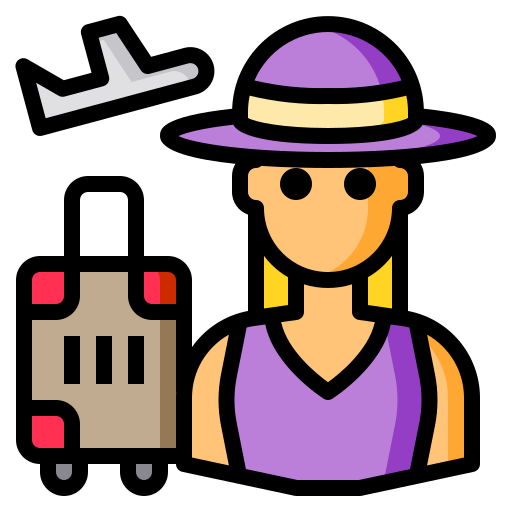 Tourist Attractions
Activities in Nepal Nepal is famous for many adventure activities, beside normal cultural tours. Some of the activities, Nepal is gfamous have been listed here. Mountain Flight Domestic Air...
read more
Activities in Nepal
Nepal is famous for many adventure activities, beside normal cultural tours. Some of the activities, Nepal is gfamous have been listed here.
Mountain Flight
Domestic Airlines in Nepal offer an hour long spectaule mountain flight which take off from Kathmandu aitport in the early morning for spectactular mountain scenery. As the aircraft lift up and heads towards the East, passengers don't need to wait too long to find our whats in store for them. There, the soaring mountains invite them. As the plane moves along, the mountains come closer and closer. Much has already been weitten about Everest but actually to witness it face to face during a mountain flight is something
A once in a lifetime opportunity to witness a panoramic view of these natural wonders. A trip to Nepal must include this wonderful experience. The one-hour mountain flight is one of the most spectacular journeys that you will ever take.
Paragliding
Paragliding, is a testament to human success in realizing the dream to fly like birds. Since it's inception, paragliding has spread all over the world as people searched for new places to explore their new-found freedom and ability. Your Short Flight will be only 25 min or or Long Flight will be 50 min which operates in Pokhra.
Best time to fly:
Gliding is a weather dependent sport and the flying season in Nepal commences from November through February, the best month being November and December. The topography and climate of Nepal also make it an ideal destination for all levels of pilots- subtropical conditions provide plenty of thermal and combined with the long valleys common in Nepal, they produce perfect "cloud streets' ideal for paragliders, inviting them to fly along with 'sky highway'. The local climate, controlled by numerous lakes in the Pokhara valley, is unique, which makes it even better for the gliders.
The best sites for Paragliding:
The main area for flying is in the Annapurna region, specially the Pokhara valley, situated at the foot of the Annapurna Himalaya. There are several sites around Phewa Lake but the most accessible and Popular is Sarnagkot. With the lake 700 m below, the mountains behind, and the unlimited potential and out and returns, Sarangkot has now become the most popular site for paragliding. The national open paragliding championship is being held every year in January. This championship sees a gathering of international and domestic paragliders
Rafting in Nepal
Nepal has earned a reputation as one of the most popular destinations in the world for white water rafting for families, couples and groups with a variety of ages and abilities. White water rafting means cruising down a rushing river in an inflatable rubber raft or a kayak over crashing waves and swirling rapids for the excitement of a lifetime. Nepal's thundering waters, coming from the glaciers of the mighty Himalaya, provide unmatched thrills for rafting and immersing oneself in the landscape. Rivers are graded on a scale of one to six, with 1 being a swimming pool and 6 a one-way ticket to your maker. Grade 4 is considered to be quite challenging without being exceedingly dangerous to the novice rafter. Grade 5 requires some precious river experience. Here are some of the popular rafting trips. Our river rafting guide and staff are the very best white-water professionals and has remained the most important asset of our company.
Rafting over Trishului river is one of the most popular, if not favorite, of Nepal's raftable rivers. Due to its proximity to Kathmandu and the easy road access.
Buggy Jump at Bhote Koshi
Nepal's first bungee jumping site is situated 160m over the wild Bhote Kosi River. The site is located close to the Nepal-Tibet border at Barabise and is a three-hour bus ride from Kathmandu. A package deal includes the jump, bus ride to the site, and even meals. Accommodation and other facilities are available in Barabise. As of now, there is only one agency offering this sport. The jump, at 160m, was designed by one of New Zealand's leading bungee consultants, and is operated by some of the most experienced western jump masters in the business. It's mishap-proof and working to exacting international standards to guarantee your safety very seriously.
Bungy takes place on a 166-meter-wide steel suspension bridge. Swiss designed specially for bungy jumping with a 4x safety factor, the bridge has a loading factor of 250 kg per running meter. This means that the bridge can hold 250*166=41500 kg or 41.5 tonnes. And those are Swiss measurements. Over 6000 meter of steel wire was used to build the bridge that joins two sides of a beautiful valley.
Mountain Biking
Nepal Mountain Biking Tour in Nepal is probably one of the best adventure activities being conducted in Nepal and around the world. Nepal is diversified in its geographical location so Nepal can provide the best route for Mountain Biking. Mountain biking in Nepal consists of tough climbs; technical descends, fast, unique and incredible single tracks. The mountain biking routes of Nepal can provide the best mountain views of Nepal and the off beaten track will never give you the chance of being tired through your entire journey. The best destinations in Nepal for mountain biking in Nepal are Annapurna Circuit, Lower and Upper Mustang, Jomsom, Muktinath, Langtang and around Manaslu. Our professionals will help you to find the unexplored trekking trails inside and outside the valley.
Nepal has now achieved world wide recognition of the best mountain biking destination. Day by day the excitement involved in the sport is making popular in the world. The biking is specially for the for foreigners who is coming to the Himalayan Kingdom of Nepal for the biking. The adventure Mountain bike tour in Nepal Annapurna Mountain biking, Upper Mustang Mountain biking & Tilicho Lake Mountain biking.
Nepal is home to the eight highest peaks of the world above sea level excluding the second and the ninth ones. The off beaten and virgin track found in this region adds more excitement and adventure in your trip. Mountain biking tour in Nepal can also provide the best opportunity for you to experience the unique cultural diversity present in Nepal.
Rock Climbing
Rock Climbing in Nepal is becoming on of the hottest sports to do for visitors and local to the awesome natural rock faces in majestic settings. It is an activity in which you will climb up or across natural rock formations or man-made rock walls with the goal of reaching the summit of a formation or the endpoint of a pre-defined route.
Rock climbing is generally differentiated by its need for the use of the climber's hands to hold his or her own weight in order to make balance. Rock climbing is a physically and mentally demanding sport, one that often tests a climber's strength, endurance, agility, and balance along with his or her mental control.
Ultra Light
An Ultralight (Microlight) is a two-seated small aircraft with powered engine designed to carry no more than two people (pilot and passenger), with a maximum fuel capacity of 90 liters and a total weight of less than 600kg, including fuel and persons onboard. It has an imposed speed limit of less than 130 km/hr. Average speeds are about 80 km/hr. You don't need to have any specific knowledge in order to have an Ultralight flight with us, but here is a general overview. Before, flying we will go over what you need to do, and you must follow all pilot and crewmembers instuctions. Your pilot will make the flight as smooth as possible but somethims you may encounter minor turbulence during your flight, which is entirely normal. Ultralight flight launces operations are subject to weather conditions.
Zip Flyer
Participants must be between 35 and 125 kgs (75 and 275 pounds) and be comfortable with heights. This ride is not recommended for individuals with back or neck problems, or those who are pregnant.
Your adventure begins when you board your shuttle for the ride to the top of the mountain. Your guide will narrate as you pass through the village of Sarangkot and then up the mountainside. Once on top you will take a short walk to the Butterfly Pavilion, an architectural marvel with breath-taking views of the Himalayan range. At 5400 feet above sea level, you will sit into a special harness seat and await your launch. Two guests launch at once, and it is a race to the bottom! 5,4,3, 2, 1 and you're off, accelerating to 100 mph as you pass above the dense forest below. If your eyes are still open you will see sweeping views of majestic Machhapuchhre, the Annapurna range and the raging Seti River. Your ride concludes with a break-activated landing on the HighGround Triangle in the village of Hyangja.
Activities at Chitwan National park
• Culture Tour (visit Tharu Village)
• Riverside sunset view
• Tharu stick Dance
• Canoeing Ride
• Elephant Breeding center visit
• Elephant Bathing
• Elephant Safari OR Jeep Safari on SIC basis (option tour)
• Bird Watching
• Jungle Walk
Casinos
Nights fall early on Kathmandu, but not on the four casinos of Kathmandu where international games like Blackjack, Baccarat, Pontoon, Roulette, Flush, Beat the Dealer and Slot machines go round the clock, seven days a week.
Famous Casinos in Nepal are listed as under.
• Casino Rad
• Casino Pride Nepal
• Casino Royale
Casino ANNA
• Casino Mahjong
Casino Nepal
Casino Everest
• Millionaire's Club & Casino
Ayurveda & Massage available in Kathmandu & Pokhara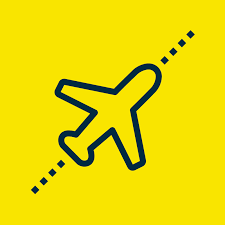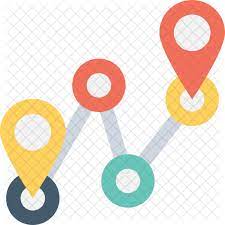 Itineraries/Tourist circuits
Nepal is country gifted by nature and around 25% of its lad area is covered by forests of various kinds. Around 6000 species of plants, appox 850 species of birds, appox 160 species of mammals, appox ...
read more
Itineraries/Tourist circuits
Nepal is country gifted by nature and around 25% of its lad area is covered by forests of various kinds. Around 6000 species of plants, appox 850 species of birds, appox 160 species of mammals, appox 100 species od repltiles, more than 650 species of butterflies and moths are found here.
Nepal has got 09 National parks, 03 Wildlife reserves, 03 conservation areas and 01 hunting reserve.
Sagarmatha National Park:
Sagarmatha National Park is home to the highest peak in the world - Mt. Everest (8,848 m), Sagarmatha being the Nepali name for Everest. Spread over an area of 1,148 sq km the Sagarmatha National Park was established in 1976, in the Khumbu region of Nepal. The Park was listed as a World Heritage Site in 1979. The vegetation found at the lower altitude of the park include pine and hemlock forests, while fir, juniper, birch and rhododendron, scrub and alpine plant communities are common at the higher altitude. The park is home to the red panda, snow leopard, musk deer, Himalayan tahr, marten, Himalayan mouse hare (pika) and over 118 species of bird including the Impeyan pheasant, snow cock, blood pheasant, red billed cough etc.
Chitwan National park ; Situated in south central Nepal, and covering and area of 932 sq km in the subtropical lowlands of the inner Terai, the former hunting ground of the royalty and their guests is world example in nature conservation. In 1973 the area was declared the first national park of Nepal. In 1984 UNESCO declared the park as a World Heritage Site. In 1996 an area of 750 km surrounding the park was declared a buffer zone, which consists of forests and private lands including cultivated lands.
The Palash tree, known as the "flame of the forest' and silk cotton tree have spectacular crimson flowers that can be seen from a distance. The Chitwan valley consists of tropical and subtropical forests. Sal forests cover 70 percent of the park. Sal leaves are used locally for plates in festivals and religious offerings Grasslands cover 20 percent of the park. There are more than 50 different types of grasses, including the elephant grass that can grow up to 8m in height. The park is home to more than 50 mammal species, over 525 birds, and 55 amphibians and reptiles including endangered species like the One-horned rhinoceros, Gaur, Royal Bengal Tiger, Wild elephant, Four-horned Antelope, Pangolin, Golden monitor lizard, Python, birds like the Bengal Florican, Lesser Florican, Giant Hornbill, Black Stork, While Stork, etc. Also observe local tribal life by visiting a Tharu village, where you will be welcomed inside their traditional mud houses and treated as valued guests. To do l campfire, watching the mesmerizing Tharu stick dance and listening to their soothing folk songs is an experience itself.
Shivpuri National Park
Shivapuri National Park covers an area of 144 sq km, is situated on the northern fringe of Kathmandu valley and lies about 12 km away from the center of capital city.
Shivapuri lies in a transition zone between subtropical and temperate climates. The vegetation consists of a variety of natural forest types including pine, oak, rhododendron etc, depending on altitude and aspect. Recorded wildlife in the park includes mammalian species such as Himalayan Black bear, leopard, jungle cat, and rhesus monkey. The park is also home to 177 species of birds, including at least 9 threatened species, 102 species of butterflies with a number of rare and endangered species, and 129 species of mushroom.
Shivapuri is one of the main sources of drinking water for Kathmandu Valley. Everyday about 30 million liters of water is tapped from rivers such as the Bagmati and the Bishnumati as well as from several other smaller streams
Shey Phoksundo National Park
Shey-Phoksundo National Park is situated in the trans-Himalayan region of northwest Nepal. It is Nepal's largest National Park covering an area of sq 3,555 km and was established in 1984.

Shey Phoksundo National Park provides a diversity of spectacular landscapes, Nepal's deepest and second largest lake (Phoksundo Lake), the country's highest waterfall lies here. Many rivers flow into the park.
Phoksundo Lake is famous for its magnificent turquoise color and ranked with the most scenic mountain parks in the world. Ringmo village, a typical Tibetan village, is scenically nestled in the area. Many beautiful glaciers can be found near and above the lake area. The Park contain many Gompas (Monasteries) and religious area. The most famous, Shey Gompa was established in the 11th Century. Thashung Gompa located near Phoksundo Lake was built about 900 years ago to conserve wildlife.
The Suligad Vally's flora consists of blue pine, spruce, hemlock, cedar, silver fir, poplar, rhododendron, and bamboo. The park also contains 286 species of ethnobotanical importance.

The park provides important habitat for endangered species including the snow leopard, grey wolf, musk deer, and blue sheep, goral, great Tibetan sheep, Himalayan tahr, leopard, jackal, and Himalayan black bear are also found in the park. The park is home to six reptiles and 29 species of butterfly, including the highest-flying butterfly in the world, Paralasa Nepalica. The park provides habitat for over 200 species of birds, among which include Yellow-Throated Marten, Tibetan Partridge, Wood Snip, White-Throated Tit, Wood Accentor, and Crimson-Eared Rose Finch.
The area surrounding the park is also home to more than 9,000 people and their villages area among the highest settlements on Earth. Most of the inhabitants of the park practice Bon Buddhism, an ancient religion with roots in Animism and Buddhism.
Khaptad National park
Named after the famous spiritual saint Khaptad Swami who moved to the area to meditate and spent almost five decades there, the Khaptad National Park lies in the far-western region of Nepal, was gazetted in 1984 and covers an area of 225 sq km. This park has 175 residential species of birds some 256 different migratory species 135 species of flowers, 224 species of medicinal herbs, 20 species of mammals have been observed in the park.
The flora of the park can be divided into three basic vegetation zone's-subtropical, and temperate. In the lower altitudes (1000 - 2000 m), subtropical vegetation dominates the landscape; Forest mainly consists of Montane Sal, Pines and Alder species. From 1800 - 3000 m temperate type dominates the landscape. The forest there are comprised of lower temperate mixed broad-leaved species, temperate mixed evergreen species, and upper temperate broad-leaved species.
Rara National Park
Rara National Park is located in the North-Westem high mountains of Nepal . The park was gazetted in 1976 to conserve the unique beauty of Lake Rara, and to protect the representative flora and fauna of the Humla-Jumla region. The park is Nepal's smallest protected area comprising an area of 106 sq km.
Rara Lake situated at an elevation of 2990 m is the main feature of the park. The lake is oval shaped with an east-west axis, and has a maximum length of 5 km and a width of 3 km. Surrounded by magnificent conifer forests, it is Nepal's biggest lake (10.8 sq km) with a depth of 167 m. Its radiant blue water is home to the snow trout, the only fish recorded in the lake. During winter, bird lovers can enjoy many migratory birds. In summer, Himalayan flowers surround the lake creating a colorful landscape. The majority of the vegetation in the park is dominated by blue pine. Interspersed amongst the pines, are found several species of rhododendrons. Blue pine, herbs, marshlands, and tussock grasslands inhabit the area surrounding the lake. In the Nisa khola Valley pine and spruce give way to mixed woodland containing walnuts and Himalayan popular. Rhododendron, fir, oak, and birch species can be found in the sub alpine region. Summer is pleasant. However, winter is quite cold. The park is home to around 20 different species of mammals including Musk deer, Himalayan Black Bear, Leopard, Jackal, Himalayan Tahr, Yellow Throated Marten, Otter, Wild Dog, Common Langur and even the endangered Red panda. The park has recorded 214 species of birds including coots, snow cock, pheasants, grebes, mallard, common teal, Red-crested Pochard and gulls.
Langtang National park
Established in 1976 to conserve the unique flora and fauna of the region the Langtang National Park lies north east of Kathmandu in the central Himalayan Region. The park represents a meeting point between indo-Malayan and Palearctic realms, and holds a rich biodiversity. September through May offers a variety of natural splendors, from lush temperate river valleys with screeching langur to spectacular old growth forest and glacial-craved cliffs rimmed by snow-covered peaks. The weather is also relatively dry except January-February when one may come across snow. Autumn is the best time to visit the Park. By April bursts of red, pink, and while rhododendrons stretch into towering canopies of fir and oak forests. Advent of warm weather makes the Yak and Chauri herds ascend to higher elevation, making occasional camps in the pasturelands, to follow years of tradition. From June to august, skies are heavy with monsoon rains. During August, a lively festival at Gosaikunda Lake attracts thousands of Hindu pilgrims and September witnesses' spectacular display of wild flowers, while livestock herds, once again, return to lower pastures. Langtang's expansive high meadows provide summer habitat for numerous ungulate species such as musk deer and Himalayan Tahr. The park is also well known for its populations of red panda, Himalayan black bear, snow leopard, wild dog, Ghoral, serow and more than 250 species of birds.
Makalu Barun National park
Makalu Barun National Park was established in 1992. From tropical forests along the Arun River to icy mountain summits, the Makalu-Barun National Park covers and area of 1500 sq km. The skyline is panorama of rugged Himalayan peaks, include Mt. Makalu (8,463m) the fifth highest mountain in the world, Mt. Chamlang (7,319m), Mt. Baruntse (7,129m), and Mera Peak (6,654m).
Recognized for its tremendous diversity of plants, animals and people, the area contains 25 species of rhododendron, 47 types of orchids, and 56 rare plants. Snow leopard, red panda, musk deer, wild boar are among the wildlife found here.
Wildlife Reserves
Parsa Wildlife Reserve
Parsa Wildlife Reserve is located in the south-central lowland Terai of Nepal. The 499 km2 of pristine sub-tropical jungle makes Parsa Nepal's largest wildlife reserve. Once this area served as a vacation site for the Rana Rulers of the country. In 1984, it was gazetted as a wildlife reserve to preserve the habitat for wild Asian elephant, and a variety of other fauna- It is contiguous with Royal Chitwan National Park in the west.
The forests are mainly composed of tropical and subtropical species. Sal forests compose about 90 percent of the reserve's vegetation. Along the banks of the rivers, riverine forests are found containing species like Khair and Silk cotton tree. In the north-eastern part of the reserve, at higher altitudes, Sal and Pine forests are occurring. On the southern slope of the Siwalik hills, the forests are dominated by pine. The reserve supports good populations of various endangered species including wild Asian elephant, Royal Bengal Tiger, Sloth Bear, and Leopard. Blue Bull, Sambar, Chital, Hog deer, Barking Deer, Langur, Rhesus macaques, Striped Hyena, Jungle Cat, and Palm Civet. The reserve also provides habitat for more than 500 species of birds like the White breasted kingfisher, Paradise Flycatcher, Large Racquet-tailed Drongo, Golden-backed Woodpecker. Giant Hornbill, one of the endangered bird species is found in some forest patches. The reserve is also famous for reptiles and different kinds of snakes including Common Cobra, Common and Banded Karit, Python and the magnificent King Cobra.
Shukla Phanta Wildlife Reserve
Shuklaphanta Wildlife Reserve covering an area of 305 sq km was managed as a hunting reserve beginning 1969, and was gazetted as a Wildlife Reserve in 1976. It lies in the extreme south-western section of Nepal's Terai in Kanchanpur District. The reserve shares a common boundary with the Indian state of Uttar Pradesh in the south and west formed by the Mahakali River, a major tributary of the Ganges. It is bordered on the eastern side by the Chaudhar River and to the north by a forest belt and cultivations. A total of 24 mammal species, 350 species of birds of which 180 are breeding species, 14 species of fish can be found here. The area of the reserve is small but it supports a wide range of biodiversity like the largest population of Bengal Florican and Swamp Deer in Nepal.
Koshi Tappu Wildlife Reserve
Koshi Tappu Wildlife Reserve lies on the floodplains of the Sapta Koshi River in the south-eastern Terai. The reserve was gazetted in 1976 to preserve habitat for the only remaining population of Wild buffalo or Arna. The 176 sq km reserve is Nepal's smallest wildlife reserve. The eastern and western embankments of the Sapta Koshi River, one of the main tributaries of the Ganges defines the area.
The last surviving population of 159 Wild buffalo distinguished by their large horns in comparison to the domestic buffalo is found here. The reserve is also home to around 20 other animal species such as Hog deer, Wild boar, Spotted deer, Blue bull, and Rock Python. Around 441 species of birds-many seen nowhere else in Nepal have been recorded, including 20 duck species, 2 Ibis species, white tailed stonechat, Striated marsh warbler, 30 shore birds, 114 water birds, and the endangered swamp partridge and Bengal Florican. The Koshi Barrage is an extremely important resting place for many migratory birds, containing 87 winter and trans-Himalayan migratory species. The Koshi River is home to 80 species of fish along with the endangered Gharial crocodile and Gangetic Dolphin.
Beside above there are Conservation areas –
Kanchanjunga Conservation Area
Manalsu Conservation Area
Hunting Reserve:
Nepal has one and the only hunting reserve in the country, named as DHORPATAN HUNTING RESERVE.
The reserve extends over an area of 1325 km2 and is the only hunting reserve in the country to meet the needs of hunting for Nepalese and foreign hunters of blue sheep and other game animals.
Altitudes here vary from 3000 m to more than 7000 m. The flat meadows above tree line (4000 m), locally known as Patans, are important for animals like the blue sheep and other herbivores. The reserve is surrounded by villages on all sides except the north. The reserve is one of the prime habitats of blue sheep, a highly coveted trophy, leopard, Goral, Serow, Himalayan Tahr, Himalayan black bear, barking deer, wild boar, rhesus macaque, langur and mouse hare.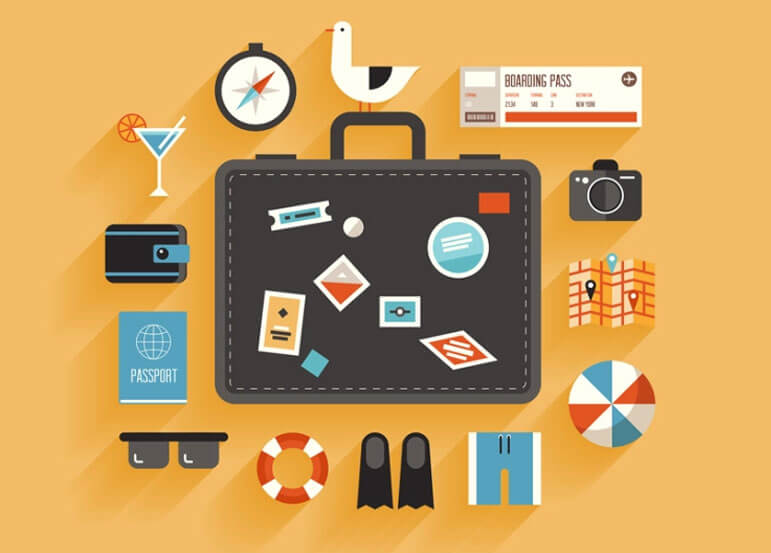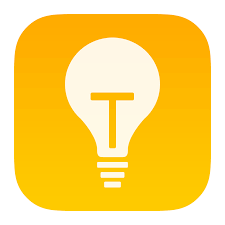 General Tips on Nepal
1. Prepare yourself to see Cultural Change When you first arrive in India, it is essentially guaranteed that you will experience cultural shock. There is no use trying to fight ...
read more
1. Prepare yourself to see Cultural Change
When you first arrive in India, it is essentially guaranteed that you will experience cultural shock. There is no use trying to fight it. Instead, prepare yourself and accept that things will not be the same as you are used to back home. Try to open your mind and leave your expectations at home. Nothing can prepare you for the traffic of Mumbai or Delhi, where you'll dodge and weave past tuk- tuks and minibuses or when you reach a stoplight and children approach your car, banging on the car windows for food and money. There's no way to equip yourself for everything you're going to see, feel or hear during your time, so brace yourself for the unexpected by traveling with an open mind and taking everything as it comes.
2. Bring Your Camera
India is a street photographer's dream for a reason. There's so much to see and capture at any given moment. Your camera will showcase moments, experiences and encounters that you're too busy to notice, like a little boy picking up fruit at a street stall or an elderly woman looking up from a massive pile of saris. Plus, you'll leave with impressive photos to share stories of your incredible adventures when you return back home.
2. People DO speak English in many places
It is one of the languages that is taught in schools in India and if you're going to be on the tourist trail, which most people are, you won't have many issues with this.
4. You should get health insurance for India
You really shouldn't travel anywhere without travel insurance and India is no exception. If you get ill or injured, any medical treatment you require will be covered by your insurance and reimbursed. Some insurance policies will also cover you for theft, lost luggage, cancellations and anything else that can go wrong during your trip. This will give you peace of mind knowing that no matter what happens you will be taken care of.
5. India is seasonal in part due to the monsoons which are not always fun to travel in. The months that lead up to a monsoon are incredibly hot and are best to be avoided.
6. Northern India, including Delhi, can get very cold in the winter (jackets, boots, gloves) so bring warm clothing if you are coming in December and January.
7.The mountains close up in the peak of winter because the roads are impossible to drive on. There are areas called "passes" that shut when the roads are too dangerous and this can leave you stuck somewhere or ruin a planned trip. Traveling to the Himalayas in November to February is best avoided.
8.If you are traveling to India with your partner, avoid hugging, kissing or holding hands in public. These types of public displays of love are considered inappropriate in Indian culture and they will be frowned upon. Keep your affections discreet out of respect for the locals.
9. You need a VISA to visit India. Specific Visas are granted for variety of purposes. Please contact the High Commission of India for further details if you are visiting India other than tourism.
Visitors to restricted /protected areas need Special Permits and for this purpose an additional form has to be completed. Please contact the High Commission of India, in your country if you wish to ascertain whether any of the places you intend to visit fall in the category of restricted/protected areas.
Requirements for Visa
- Original passport valid for at least 06 months.
- Appropriate Visa fees
- Two Passport size photographs or varies, depend upon nationality.
- Duly completed application form, along with supporting documents, where necessary.
Kinds of Visa
Tourist Visa:
Tourists wishing to visit India will normally be granted at tourist Visa, effective from the date of issue. Tourists Visas are non-extendible and non-convertible. People who have to visit India frequently may be granted tourist Visa for a longer duration.
Business Visa:
Business visa are granted for 3 or 6 months. However, multiple- Business Visa for up to 2 tears validity may be granted to technicians/experts going to India in pursuance of bilateral agreements or joint venture projects, having government approval.
Student and Employment Visa:
Student Visa can be obtained on furnishing proof of admission to recognised universities/Institutions in India. Employment Visa can also be obtained on furnishing proof of employment with companies in India.
Transit Visa:
Transit Visas are valid for halts of up to 72 hours in India. The Visa remains valid within 15 days from the date of issue and must be obtained before departure. Transit Visa cannot be obtained from immigration counters at ports of entry in India. Evidence of onward travel to a destination outside India is required.
Entry Visa:
Entry Visa are issued to persons of Indian origin for duration of up to 05 years. These can be obtained, depending on the purpose of visit and eligibility, on case to case basis.
10. The cheapest places to fly in and out of tend to be Delhi and Mumbai. Sometimes Calcutta, and if you are going to Goa you can do a charter flight from some places.
11. On transport in India, do not take anti-anxiety pills or sleeping pills (unless you take them normally) to help you sleep as it sets you up as a target for theft. You should be careful not to take food and drink from strangers unless it's a family.
12. While you travel on train, you can lock you bag under the bottom of your seat.
13. Download the "Indian train status" app which seems to be only for Android and is always up to date on the train timings. Trains are delayed a lot and there's no point sitting at the station hours before your train.
14. Sadly, women shouldn't go out at night alone in the cities. Yes, there ARE a tiny very small percentage of men here who truly believe that women out late alone or women dressed against their idea of the norm, deserved to be harassed. It's tragic.
15. Be kind but not overly friendly. You might find it strange that in the culture, it's not common for a woman to smile and chat with a stranger who is male, but if you are too nice it will put off the wrong idea.
16. Do not take photos with dudes when they ask! It's weird and they've got to knock that off.
17. Only get really verbally angry if you need to. If a man touches you and you do not like, YELL at him. People will back you up. 99.9% of people here are GOOD and will be just as outraged. To stay safe, try to stay calm even if you are being scammed or stared at. You can calmly say that you will get the police if you think are being scammed, and you can tell a man firmly to look away without cursing.
18. Try to get transportation or tourist taxi from your hotel or the tour operator through you are traveling. Check and authenticate your address before traveling or hiring an auto etc.
19. Don't let the driver bring a friend… ever.
20. STAY OUT OF IT. See a child getting slapped? See a dog getting a rock thrown at it? Sadly, stay out of it. Indian women do slap their kids sometimes. It's a different culture. Many people hate dogs here as dogs can be aggressive and bite. You can't change a culture and a person who would harm a dog is an asshole, so imagine if some foreigner tries to correct them…. they will be furious
21. Know a few words in Hindi!


Namaste- Hello


Acha- good


Acha na-he- not good


Teek hay- right, yeah or say ha/ haji -yes


Bus- stop (for a rickshaw driver is handy. You can add yaha-here)


Kitna rupia- how much?


Krupiyah- please & shukriyah- thank you


Mutlub- meaning? Apka mutlub ho? (what do you mean?)


Ek bottle Pani dedo- give me 1 bottle water (krupiyah- please!)


Madat- help
1, 2, 3, 4, 5- ek, do, teen, cha, panch




22. Don't take out more than 10,000 Rs from the ATM at a time. That's about $160. If you bank with someone like Charles Schwab who doesn't charge ATM fees you can save a lot of money and take out even less, like 5,000 Rs. at a time.
23. Travel with a buddy to split room costs in two! Curries are usually big enough for two as well, so you can cut your food cost in half as well. Few of the dishes are taste worthy.
- Palak paneer is spinach and cottage cheese (although not the cottage cheese we have in America, cubes of cheese). It's very tasty. This is a veggie favourite.
-Butter chicken or Tandoori Chicken is a meat eaters' favourite in the North and is a dish you HAVE to try while here. Same goes for chicken tikka. Indian Roti (Bread – like Butter Naan or simple Roti ), guests likes a lot. One must try. Ask for less butter and cream if you don't want to put on 10 pounds while you're here.
24. Typically families will have either roti and chapati (bread) or rice with their meal, but most tourists order both because while eating with your fingers some find it easier to pick up the rice and curry with the bread. You can really just go for it with your hands though and dive into the rice. It's nice and you can get the perfect bite not having things falling off a fork!
25. In the South, you'll get healthier curries (less cream) and will notice they have more coconut milk. You must have a masala dosa!
26. On the coast, you have to get "fish curry rice" or "prawn curry rice" as well as fried prawns and calamari.
27. You won't have a lot of beef, especially up North. In Delhi, Mumbai, Rajasthan, and other huge areas of the country you won't find it on a single menu (even the 5-star hotels). If you do, it's actually water buffalo. In Maharashtra, it's illegal. In Goa there is beef and in Kerala there is beef.
28. Unless you're in a great restaurant in the city of a tourist area like Goa, don't get "American" food. It'll be Indianized and not tasty. Definitely don't get Mexican food! If you really want something "Western" then go for a sizzler which will be meat and veggies on a hot plate.
29. If you want a bit of everything, get a thali. The plate will have a curry, rice, bread, pickle, and dal (chick pea thick soup, kind of). Depending on where you are, the thali will be totally different. For example, in Goa the fish thali is to die for!
30. To drink: salt or sweet lime soda, chai (tea that is milk tea & about 5 rs), and lassi! Lassis are yoghurt fruit drinks.
31. Know a few words in Hindi!


palak – spinach (could also be called saag)


paneer- cheese


aloo- potato


jeera- cumin, you'll often see jeera rice as an option


gobi-califlower


nimbu-lime


mattar- peas


chana- chickpea


kofta- kofta will be a ball of veg usually, although it may confuse as in Middle Eastern food it's meatball.
masala- this refers to a spice mixture which is often used or can mean a variety of veggies as in "masala omelette" which would be an omelette with chili, onion, and tomato.


papadum- you can't get these everywhere but they are similar to a tortilla but made of lentils.


pakora- means deep fried.. if it's pyaj pakora it's onion, you could have gobi or anything really. It is (i think) the same as bhaji which is fried, as in "chili bhaji" a deep fried chili served with ketchup…mmm!


raita- yoghurt side, used as a condiment




32. Try not to have huge expectations on seeing and doing everything you want. Transportation takes longer than you'll guess and you might have to cut places off your itinerary. Try not to stress. So, to dive into it, Rajasthan is the awesome desert state. Popular spots re Jaisalmer (camels), Pushkar (holy lake), Udaipur (floating palace), Jaipur (pink city), and Jodhpur (blue city).
33. Himachal Pradesh and Uttrakhand are the mountain places and in that state, people chill in Manali and go trekking. Usually Delhi is next from here, and people hit up Agra from there.
34. Rishikesh would be done while up North as well and is the place made famous by the Beatle's. Goa is the hippy place, but this is a close second.
35. Kerala is "gods own country" and is stunning with rolling tea fields, perfect beaches, and Nature parks.
36. You'll want to do a safari somewhere but there are so many options, it will really depend on your itinerary. They are more expensive for foreigners than Indians, as are all government tourism sites (example: Taj Mahal). Not only India does this, but many developing countries in Asia.
37. If you want something different, I'm all about Karnataka and NE India. Karnataka is a hidden gem and NE India is a Tibetan influences Buddhist area in some places, and tribal in others. It's SO cool.
38. Don't overpack. You will get lots of medicine here in India, except something like birth control which is only in big cities and Goa (from what I've found so far). Don't bring more than one pair of jeans. Don't pack like you are going to another world. You will still want cute clothes and practical things.
39. There is staring. It's not only men but in some rural areas, women may stare. It can be unnerving when you are on a train trying to sleep and every time you peek out you see 10 eyes on you. Such is life.
40. It's not a big "thank you" culture. Thank you 's are understood here so if you tip high, don't expect a big thank you but instead just a nod.
41. There's a "me first" attitude that is very Indian. When driving, people honk and pass constantly even if they are going to continue the same speed ahead. The roads are insane. When getting off a plane, people in the windows seats are pushing out to the isle to push to the front to get off the plane first. It makes no sense, but absolutely happens in so many scenarios.
42. Indians don't say no. Okay they do, but not often to tourists! If you ask a question, try not to make it yes or no, because when they don't know the answer they often say "yes". "Is the SIM card shop this way?" "Yes" even though they don't know what you even asked. They don't like to disappoint particular in small and satellite cities.
43. First step is preparation and prevention. You should make sure you have vaccinations and required boosters. Bring your own birth control (pills, protection of other kinds) as you will have a hard time finding it here.
44. You will get Delhi belly at some point if you are here a long time. Don't panic. If it's been a few days, seek help. Don't take Imodium as it's better out than in. If you have the shits, you should get a stool test done at a clinic. Do not just go to the chemist and take whatever random antibiotic he happens to have closest to him when you walk in. You destroy your immune system doing this over and over.
45. Mosquitos… they are the devil, no? You should wear spray when in areas that have them. There is no prevention to Dengue and no cure. It has to leave your system. Malaria has a cure and should be treated immediately. It's not usually a big deal in India as the strain isn't the same as in some places like areas of Africa.
46. Tylenol isn't a thing everywhere. even in UK they say paracetamol … remember to use the "science" name not the brand name when you ask the chemist for drugs.
Bring Traveler's Diarrhea Tablets
Unfortunately, one of the common experiences that many travelers to India encounter is the dreaded "Delhi Belly." No matter how careful you may be, your body will not be used to the array of different bacteria that is in the water and food in India. This is why it is good to have traveler's diarrhea medication with you – before you need it.
47. Many temples will ask you to take off your footwear before entering. So, it is a good idea to wear shoes that you can easily slip on and off, like sandals. If you are worried about your shoes getting stolen from the front of the temple while you are inside, you can keep them in your backpack or give the temple attendant a few rupees to keep an eye on them.
48.Whenever you are in a busy public place, be on your guard to make sure that your personal belongings are safe. Don't carry your wallet, passport or phone in your back pocket – keep it in your front pocket or in a zippered pocket. Don't wear a lot of expensive jewellery or accessories – keep it simple and only carry the basics. If you have to walk late at night, walk with a companion, whether it's a guide, a friend or a family member. And always, stay calm. It's easy to get caught up in the chaos of it all, so let yourself have some moments of reflection before reacting.
49.Carry Handsanitizer: It is a good idea to carry these around with you, as they are rarely found in public washrooms.